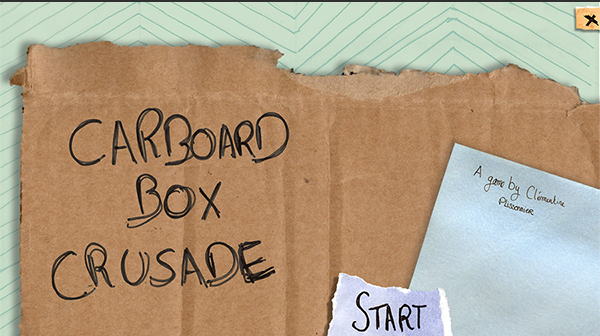 Carboard Box Crusade
A downloadable game for Windows
This is my compo entry for Ludum Dare 40, the theme was "The more you have, the worst it is". I made a game about my experience of moving house several times this past year, and about how it was emotionally demanding.
You have to select objects you will take to your new home so that everything fits into the truck and you don't feel too depressed leaving your favourite stuff behind.
I added myself a challenge creating all assets on paper, using watercolor, ink and cardboard boxes from my previous moving.
I hope you like it, don't hesitate to leave feedback!
You can also rate the game on its Ludum Dare page.
Install instructions
Download the game and double-click on the .exe file to play!